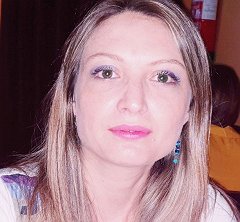 Registered user since Tue 4 May 2021
Name:
Aurora Barrero López
Bio:
Aurora is Ph.D. and Engineer in Computer Science passionate about technology and entrepreneurship. She was a research engineer at the University of Oviedo for 7 years and also the only female dean of a College of Computer Engineers in Spain. Nowadays, she is part of the ANECA program Committee in ACREDITA, ACREDITA+, and EURO INF which seek to enhance evaluation and quality assurance of informatics programs of studies at the university level.
She has been the CTO of several companies and currently leads the tech team at a legaltech called Solvy. Aurora has wide experience in building communities, managing teams, and driving growth to businesses.
In her free time, she contributes to two non-profit initiatives: as the president of Astur Valley, a startup association, and Women Techmakers Spain, a Google program where she focuses her energy on creating women's references and reducing the gender gap in technology.
Affiliation:
CTO at Solvy & ANECA program Committee in ACREDITA, ACREDITA+ and EURO INF
Research interests:
Machine Learning, Business Intelligence, Software Engineering, Software Quality, Open Source
Contributions