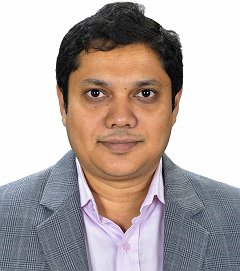 Registered user since Mon 11 Jan 2021
Name:
Mohammad Saiful Islam
Bio:
Mohammad is a highly motivated and goal-oriented professional with 16 years of diversified experiences in Academics, IT and telecommunications industries, including Research, Teaching, Solution Architecture and Project Management. He has completed his MSc in Computer Science from Ryerson University researching on Anomaly Detection in Cloud Monitoring.
For his Ph.D., he focuses on Machine Learning and Deep Learning's applicability in the domain of Cryptography and Quantum Computing.
Affiliation:
Ryerson University
Research interests:
Big Data Systems, Cloud Monitoring, Machine Learning, Post-quantum Cryptography
Contributions