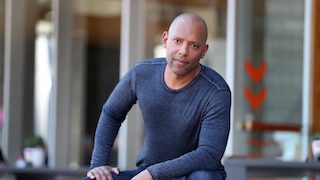 Decolonizing your Data. A simple guide to identifying and remediating age old biases in your data lakes
Bio Leslie Miley is a Silicon Valley native who has held engineering leadership roles at Slack, Twitter, Apple, and executive roles at Google and The Obama Foundation. He has been featured in USA Today, TechCrunch Disrupt, and Wired's 2017 Next List. He advises several startups founded by women and minorities and is an investor in a fund dedicated to diverse entrepreneurs. You can reach him @shaft on Twitter.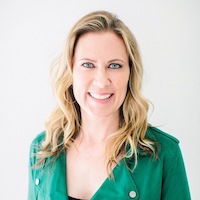 Mind the Gap: Bridging methods across academia and industry to make things awesome
Abstract: Research is exciting and valuable, but it's often locked away in journals or even locked away in language that doesn't make sense to those in industry who want to build things and need clear directions. Meanwhile, we researchers are distracted with debates about which methods or data give "better" or "more correct" answers. Dr. Nicole Forsgren will discuss how she navigated several years of industry-impacting research, diving into these kinds of hard questions as the lead researcher on some of the largest (and earliest) DevOps studies to date, communicating results to multiple audiences, and doing her best to achieve the elusive "broad measures of impact." Her talk will include tips for how researchers and industry practitioners can partner more closely together for more awesome outcomes.
Bio: Dr. Nicole Forsgren is the VP of Research & Strategy at GitHub. She is author of the Shingo Publication Award-winning book Accelerate: The Science of Lean Software and DevOps, and is best known for her work measuring the technology process and as the lead investigator on the largest DevOps studies to date. She has been an entrepreneur (with an exit to Google), professor, sysadmin, and performance engineer. Nicole's work has been published in several peer-reviewed journals. Nicole earned her PhD in Management Information Systems from the University of Arizona, and is a Research Affiliate at Clemson University and Florida International University.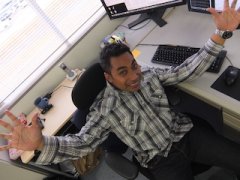 To Sustain a Smart, Dependent and Social Software Ecosystem
Abstract: Third-party dependency usage is now common practice in contemporary software development. Especially with the rise of massive archives of packages on a large social platform like GitHub, keeping updated, attracting and sustaining your software project, with respect to the rest of the software ecosystem, is critical to its livelihood. In this talk, I summarize some of our work and others in this area, analysing popular package repositories like npm, Maven and PyPI, to understand their technical, social and documentation aspects.
Bio: Raula Gaikovina Kula is an assistant professor at the Nara Institute of Science and Technology (NAIST), Japan. He received his Ph.D degree from NAIST in 2013 and was a Research Assistant Professor at Osaka University from Sept. 2013 till April 2017. He is active in the Software Engineering community, serving the community as a PC member for premium SE venues (i.e., ICSE, ASE, ICSME, ESEM, MSR, and so on), some as organising committee and reviewer for journals (i.e., IEEE TSE, Spring EMSE, Elsevier IST and JSS). His current research interests include library dependencies and security in the software ecosystem, program analysis such as code clones and human aspects such as code reviews. Find him at https://raux.github.io/ and @augaiko on twitter.
Code review at speed: How can we use data to help developers do code review faster?
Abstract: Code review has now become a mandatory practice in the software engineering workflow of many software organizations. While code review has been shown that it provides numerous benefits to the software teams, it is also considered expensive. Due to the manual and human-intensive nature of code review, it can delay the software development workflow. In this talk, I will summarize some of our work and others about how can we help developers perform effectively and what is the remaining challenges in code reviews that need to be addressed.
Bio: Patanamon Thongtanunam (or Pick) is an ARC DECRA Fellow and a lecturer at the School of Computing and Information System, The University of Melbourne, Australia. Her research goals are directed towards uncovering empirical evidence and extracting knowledge from data recorded in software repositories. She is keen to perform research that (1) incorporates the various types of development activities, (2) gleans actionable insights for software engineering management, and (3) provides tool support for software developers in order to improve software quality. She received the D.E. degree (2016) from Nara Institute of Science and Technology, Japan. More about Pick and her work is available online at http://patanamon.com/.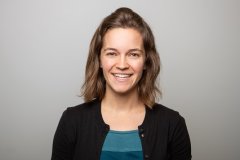 Measure what matters – but don't be creepy: The ethics of using data about people
Abstract: Data about people has the potential to help – and to harm. Whether you're a researcher looking at human interactions or a startup founder running a business focused on people analytics, data ethics is an important consideration for anyone who wants to make sure their good intent translates into positive impact. Startup founder Lauren Peate will speak about the principles that they follow at her company, Multitudes, to guide them towards a more ethical use of people data; she'll also share her thoughts on how academics can contribute to this incredibly important area of work. Using GitHub data, Multitudes looks at trends in team performance, collaboration, and support; their goal is to make equity the default at work.
Bio: Lauren Peate is the CEO and founder of Multitudes, which provides analytics and recommendations to unlock more inclusive, higher-performing teams. Before founding Multitudes, she ran a DEI (diversity, equity, and inclusion) consultancy in New Zealand, worked at Bain & Co in San Francisco with Fortune 500 tech companies, led operations for an ecommerce startup in Jordan, and advised startups across the Middle East. Lauren studied economics at Stanford University. She's @Lmpeate on Twitter.
Accepted Papers
You're viewing the program in a time zone which is different from your device's time zone
change time zone